Content-Type: text/html; charset=UTF-8
Content-Transfer-Encoding: 7bit









Hello lian deliang,

February 2013 marks the roll-out process of Android 4.2.2 Jelly Bean for owners of the LG Nexus 4, the Nexus 7 from Asus, the Samsung-manufactured Nexus 10 tablet, and of course, the Galaxy Nexus smartphone. If you happen to own one of the aforementioned devices but have yet to receive Android 4.2.2 Jelly Bean on it, perhaps it would be help if you were to manually receive the update after missing out on the OTA (Over The Air) notifications. I am pleased to say that the Android 4.2.2 factory images for the above mentioned devices are ready and waiting in the wings.


Best regards,
the entire AndroidPIT-Team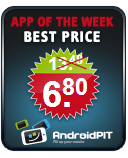 App of the Week – Voice PRO



Skip the rest, make room for the best! I'm talking about the new Voice PRO, one of Google Play's top 20 paid apps, whose "sky's the limit" functions include editing, cutting, adjusting and fading out background disturbances. On one hand, you can convert, mix and merge many formats, then later easily share, tag, annotate and preview your masterpiece. The cherry on top is the new text converter that actually synthesizes your own voice. The list goes on for days!

» go to App
Recommend App:

»via Email
or on:


Recommended Apps
Remote iTunes with DJ & UpNext


This app will bring you to next level when it comes to listening, choosing and rating your music. Introducing the new Remote iTunes with DJ and Upnext: play it on your Mac or PC, add your music, rate it, let your Genius List flow from anywhere! Before you download it, test it out here with the free trial. You'll be amazed at this app's high functionality.

» go to App
HD Panorama+


Professionals and amateur photographers alike will love this new app. Your artistic eye will have no limitations when it comes to trying to capture a beautiful rainbow or not leaving out someone in a family reunion. Panorama+ with its combined sweep and pan shooting methods, on top of its ''augmented reality'' guides will create the best possible results. Creating lasting memories has never been easier.

» go to App
IntelliRing


Ever forgot to turn your phone off in a meeting? Have you sat in a quiet bus and your loud ''Living la Vida Loca'' ringtone caused you serious embarrassment? This auto-adjusting app will be your brain and best friend with its useful functions, like beeping softly when your phone is face down on during meeting or ringing loudly when stuffed deep in our purse.

» go to App
App Review – Trial Xtreme 3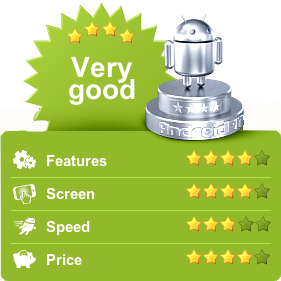 Picture this: you're cruising along on a chopper, on some deserted road far away from the nearest city. As per usual, there can only be one winner.
Showcase your skills and knack for anything related to speed in Trial Xtreme 3.

» go to test
News –
You Can Now Record Video Voicemails Using Skype


If the popularity of Vine and Facebook's new video recording feature are any indication, fast, reliable video messaging is the next frontier in global communication. Now Microsoft's Skype is stepping into the global video messaging arena because, well, why would't they?» go to News

You are receiving this e-mail because you have registered at www.androidpit.com.You can unsubscribe from the newsletter here.

Home |
About us |
Terms & Conditions |
Privacy Policy